Funicular in Capri, Italy
The Capri funicular connects Marina Grande to the center of the island. The lines get rather long during midday hours, but it may be worth the wait as the climb up can be steep. We took the funicular early in the morning and walked back down towards Marina Grande for a mid-morning excursion on a boat. Running approximately every fifteen minutes, the € 2.00 ticket is well priced and the journey up offers a spectacular view of the island.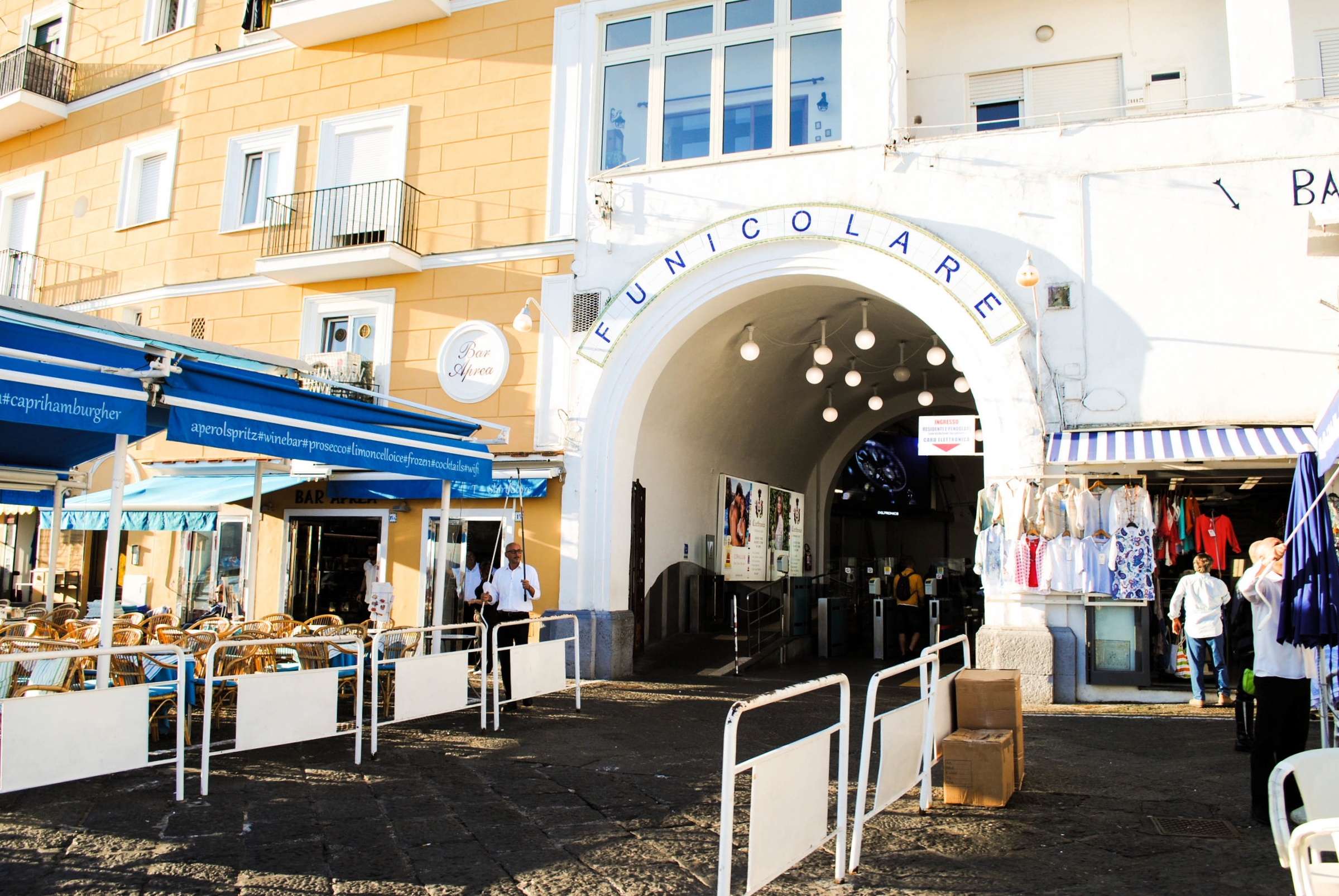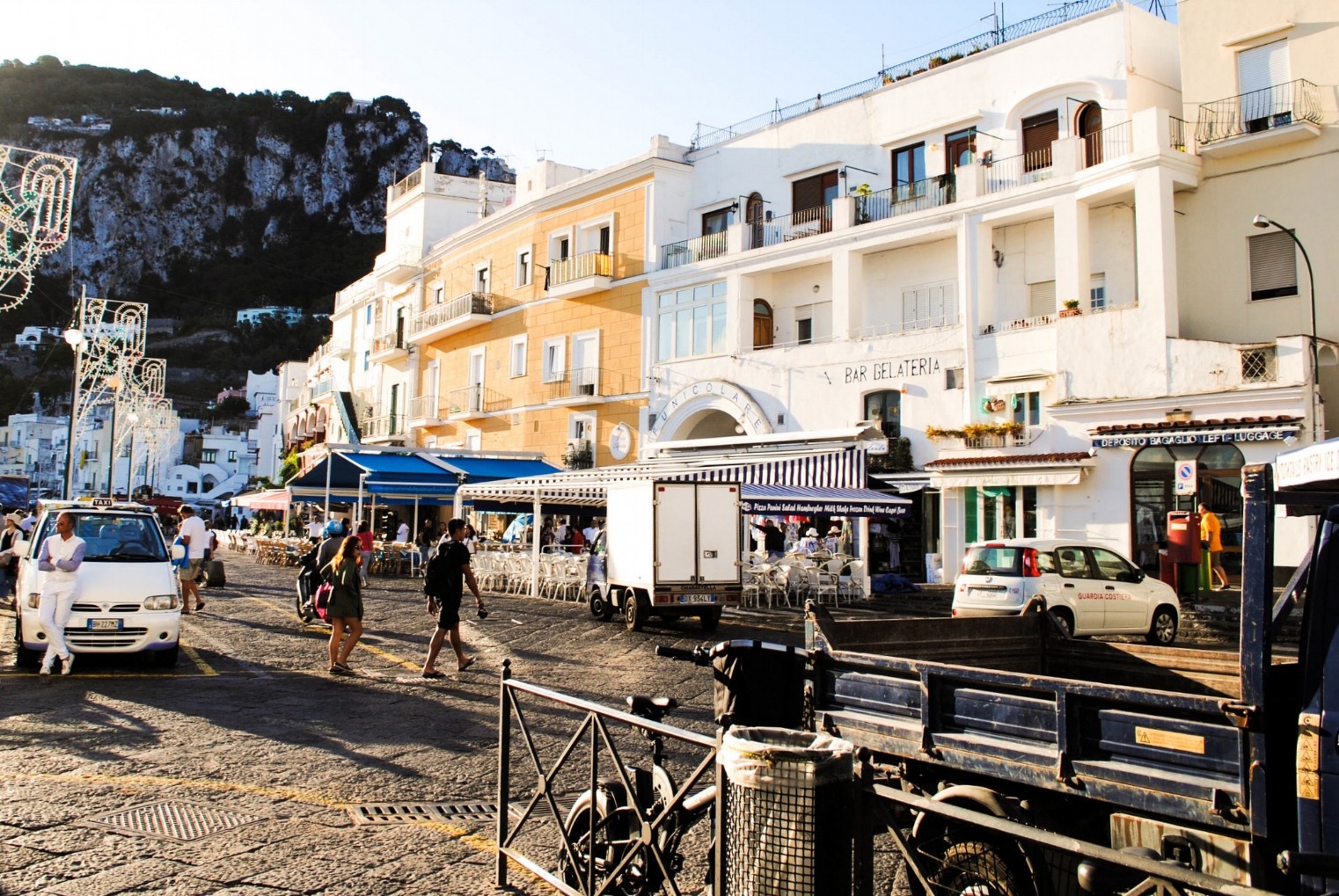 RECOMMENDATIONS
Travel
Coordinates: 40.5534° N, 14.2382° E
Cost & Admission
€ 2.00 per person.
Food
At Marina Grande, and at Capri (mid-island).
Activities
Riding funicular.
Tips
During high season, be prepared for long lines unless you go early.